Photo Credits: Colautti Lab (except where noted otherwise)
Ixodes scapularis photos (deer ticks a.k.a. blacklegged ticks)
High-resolution links:
Whole tick images
Photos demonstrating our dissection technique: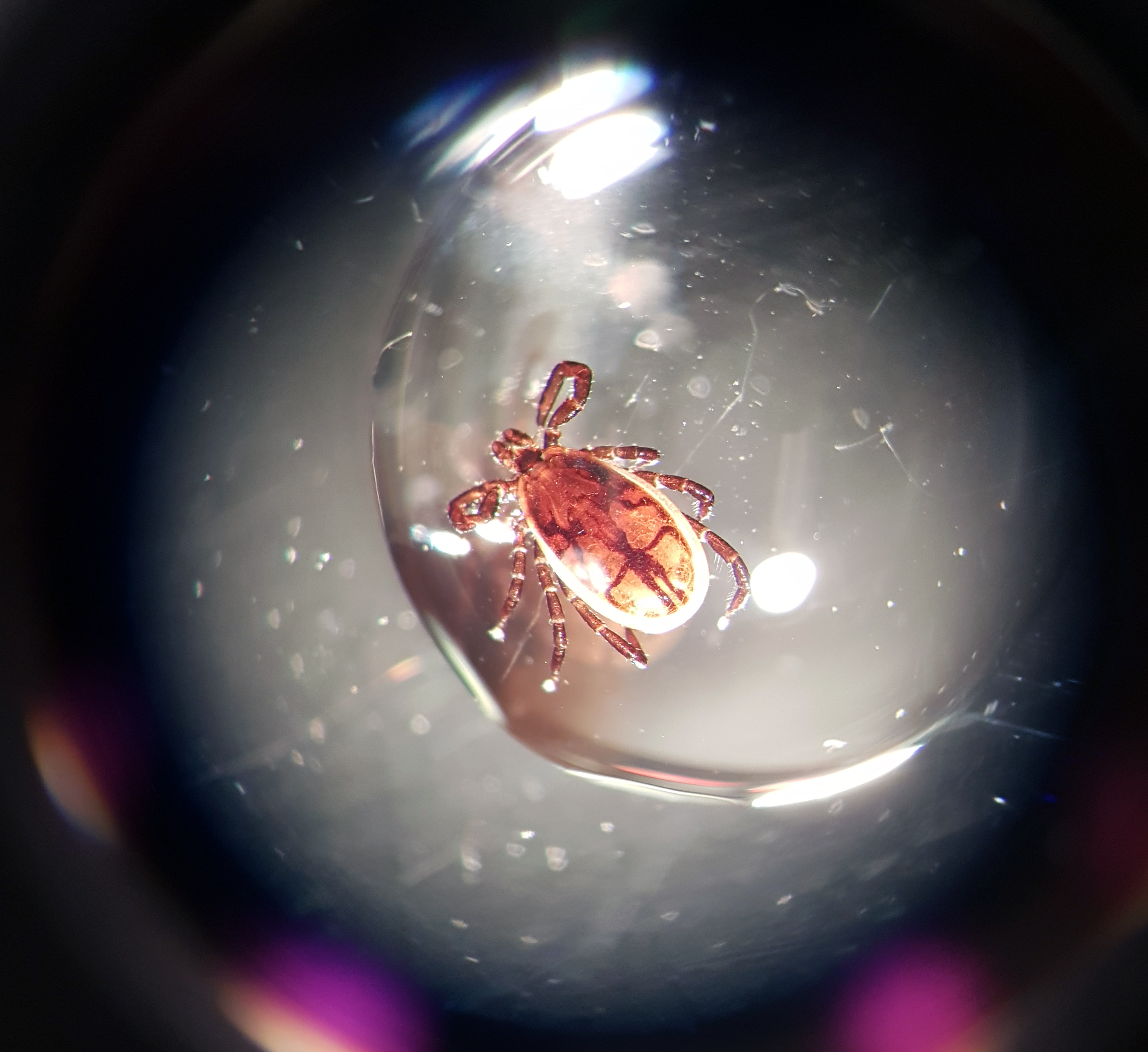 Download Male deer tick in extraction buffer, preparing for dissection.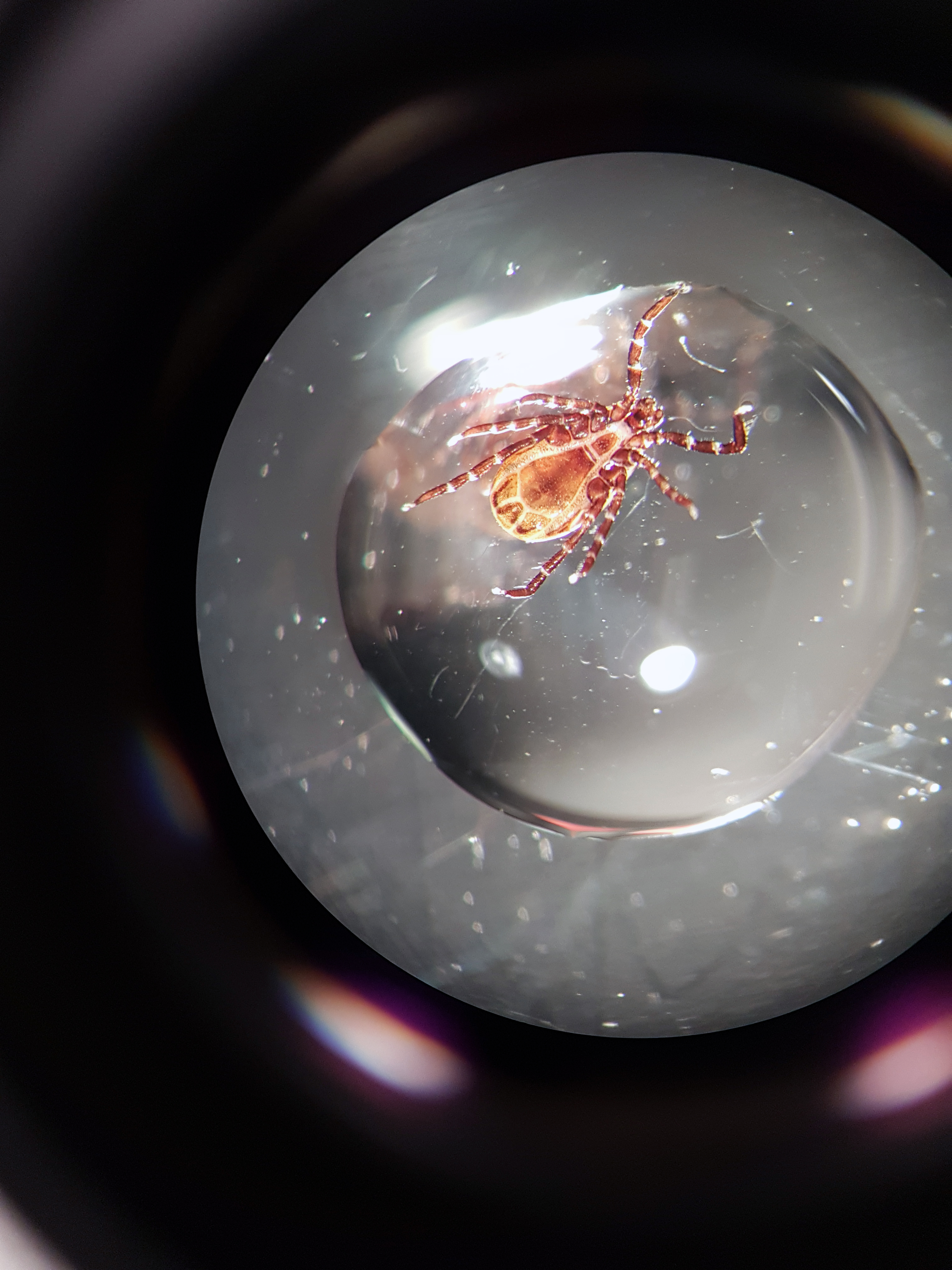 Download Underside view of male deer tick in extraction buffer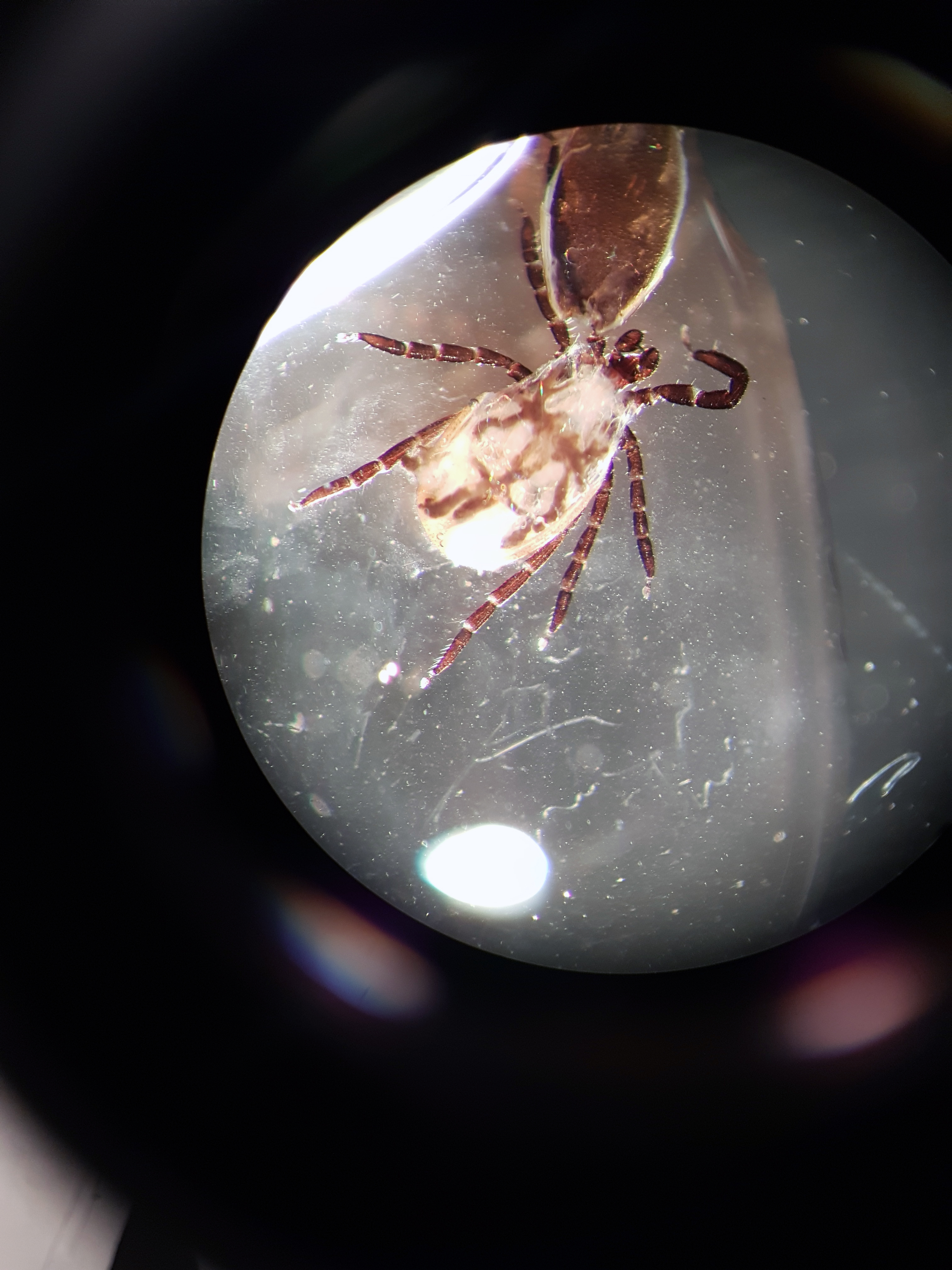 Download Stage one of dissection: tiny incisions are made around the edge of the scutum (i.e. back-plate or shield), which is then peeled back to reveal the inside of the tick. Salivary glands near the mouth (white) and the gut (dark red/brown network) are visible.
Closeup and anatomy photos: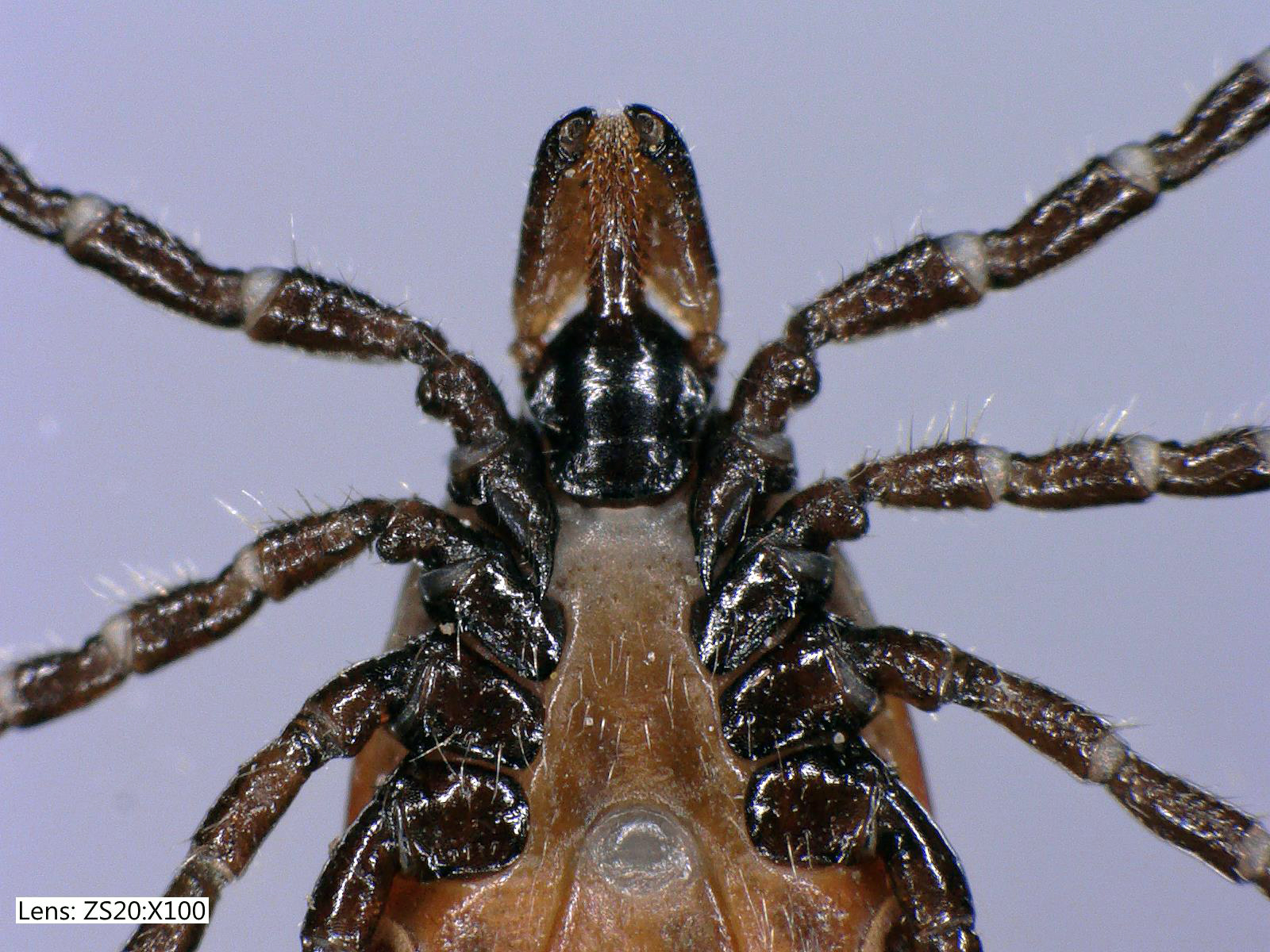 Download Closeup of female tick underside, showing the barbed, needle-like hypostome (i.e. mouth) and palp (i.e. mouth cover)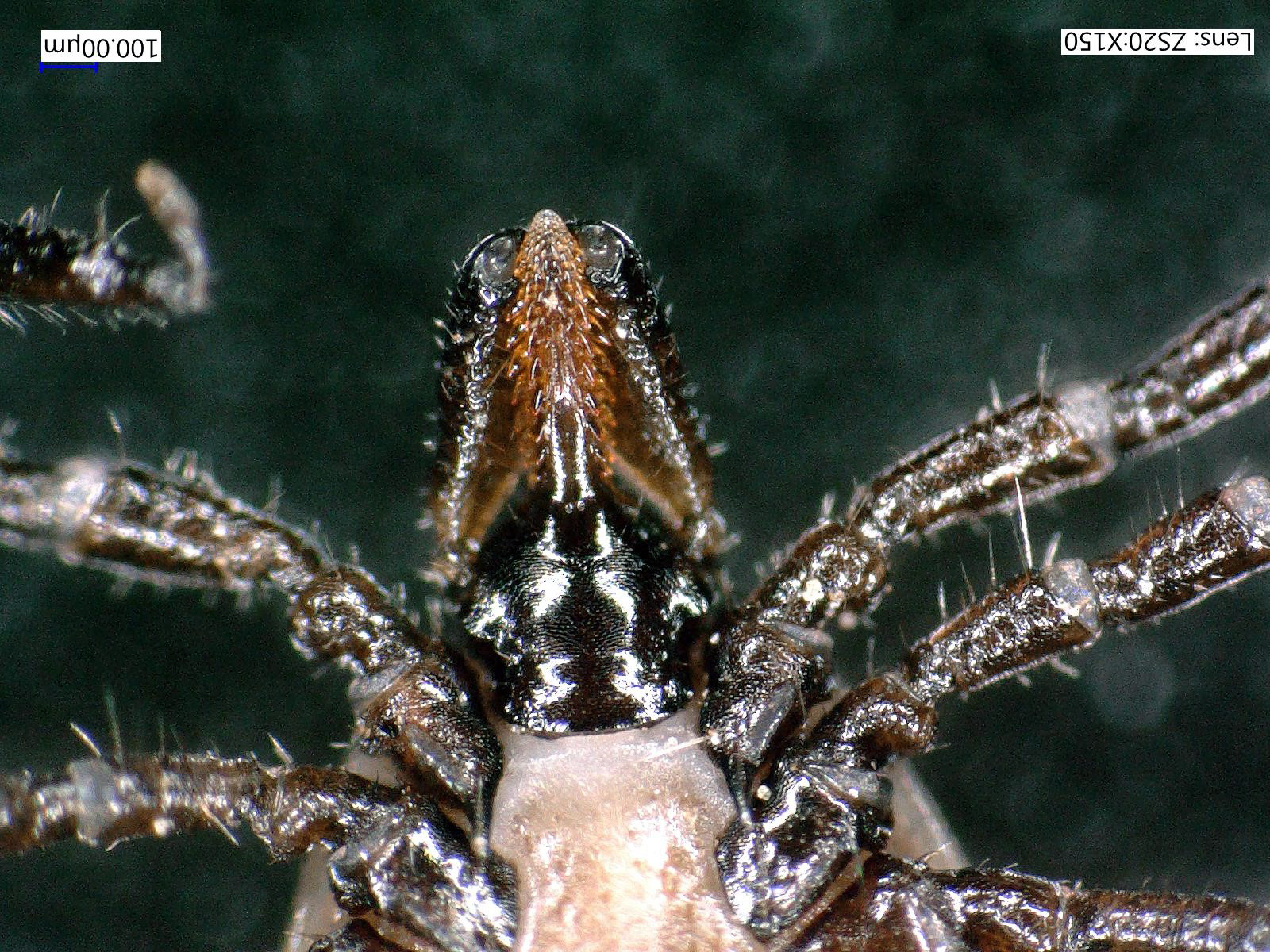 Download loseup of female tick underside, showing the barbed, needle-like hypostome (i.e. mouth) and palp (i.e. mouth cover)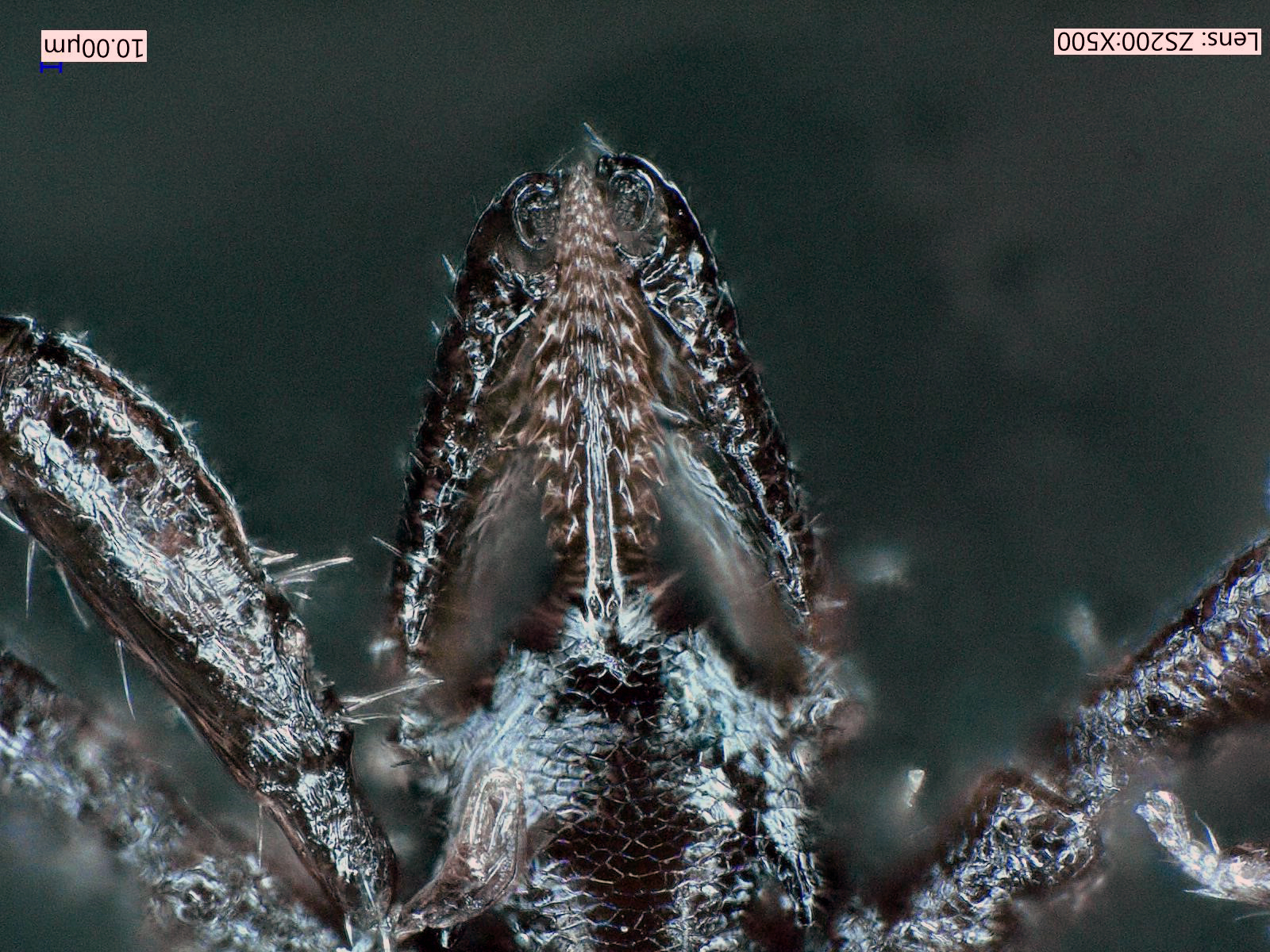 Download Closeup of nymph mouthparts, showing the barbed, needle-like hypostome (i.e. mouth) and palp (i.e. mouth cover)
---
Lythrum salicaria (purple loosestrife) photos